Vinvision developed vary kinds of talking watches for blind and visually impaired users including rhinestone talking watch(9038T), which is specially designed for female users, talking watch HV-QV(9989) and econoic talking watch, HV-QB(5831). Currently available language solution includes English, Spanish, German, Russian, Italian, French, Turkish, Portuguese, Swedish, Danish, Czech, Croatian, Ukrainian, Hebrew, Persian(Farsi), Arabic, Mongolian, Hindi, Vietnamese, Thai, Indonesian, etc, new language can be customized.

Vinvision Technology released three new two button talking watches, 8890A, 8890B and 8890C.
Two buttons design bring much more convenience to visually impaired, blind and senior users, all operations have voice guidance to avoid any setting misunderstanding.
After time speaking, press time speaking button again, you will hear date speaking.
Currently, language supported include US English, British English, French, Dutch and Polish, other language can be customized.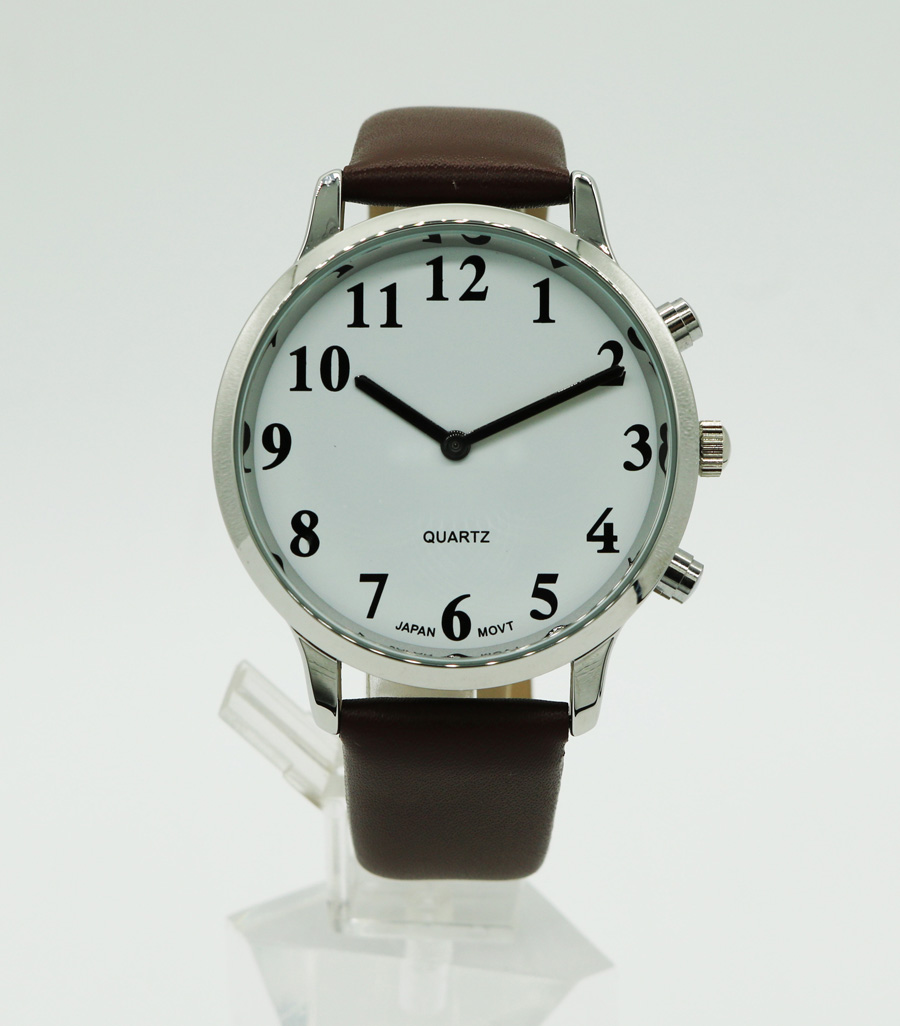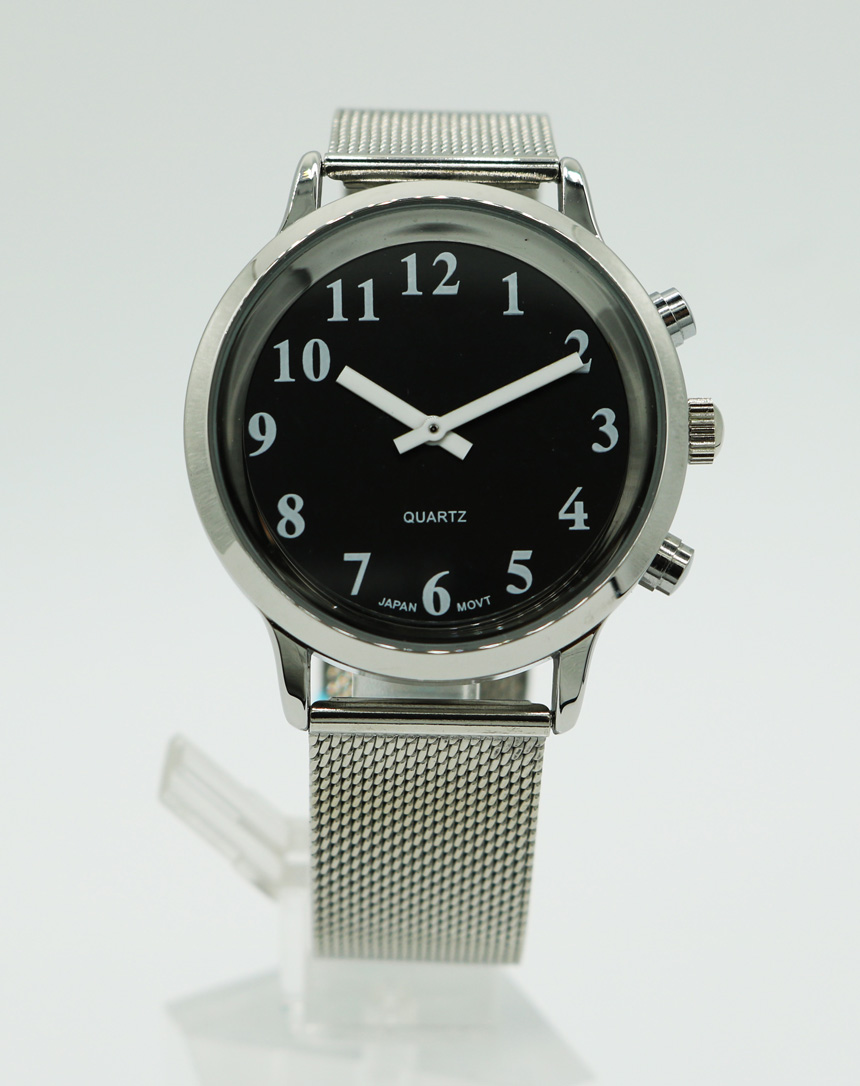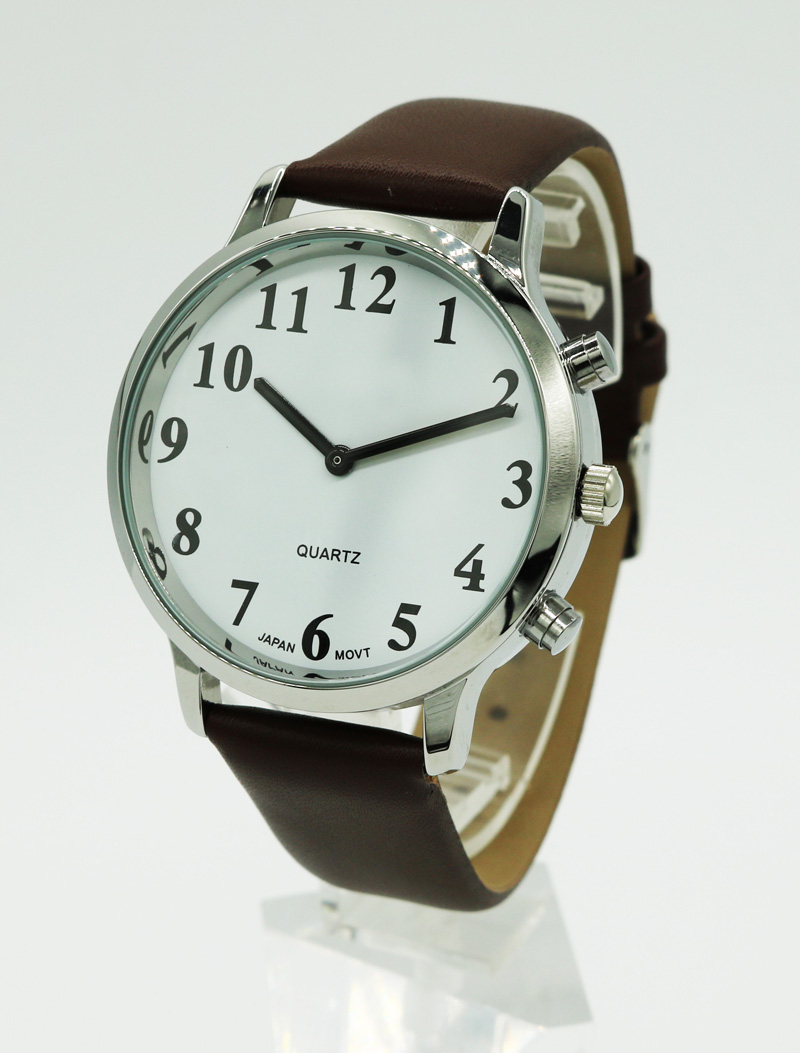 8890A 8890A Steel Mesh 8890A Genuine Leather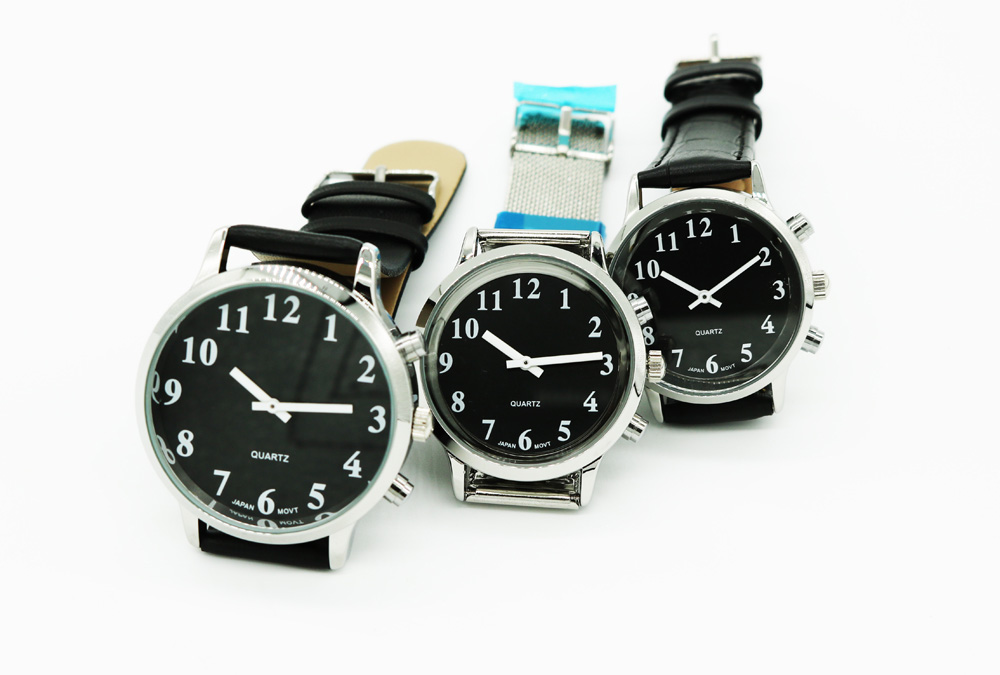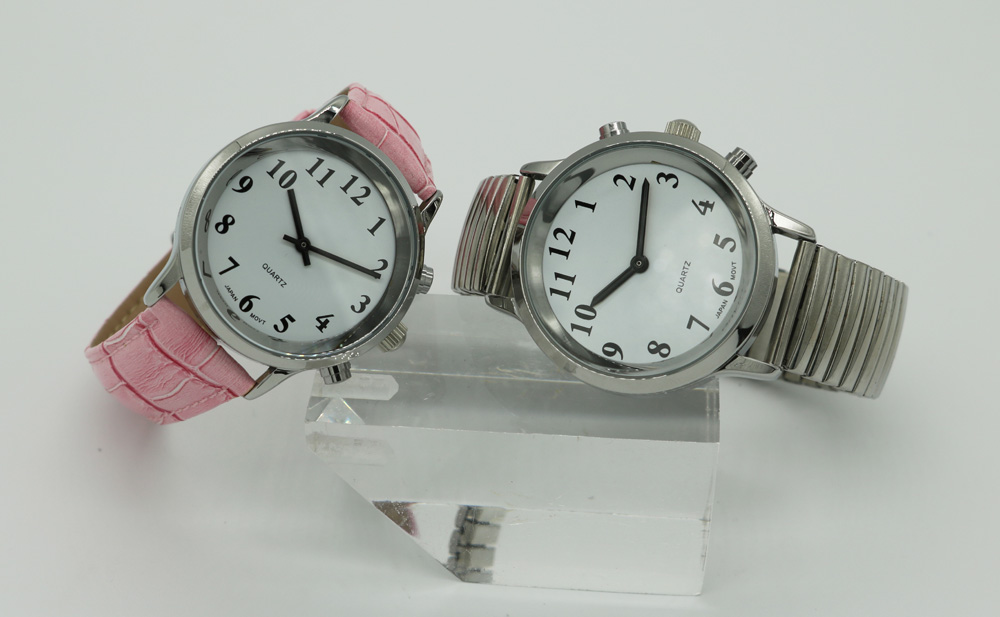 8890A, B, C 8890B, 8890C
Specs for 8890A, 8890B and 8890C
► Case material: Alloy
► Silver plating or gold plating for option
► Japan quartz or Swiss quartz for option
► Case size: 42MM for 8890A, 38MM for 8890B and 35MM for 8890C, thickness for three models is the same, 12MM, slim and thinner
► Watch hands: Hour hand, Minute hand, Second hand option depend on request
► Watch face color: White, Black and High Contrast Yellow
► Watch band: Leather strap, Steel expansion band, Steel mesh band, Steel solid link band
1. Rhinestone talking watch 9038T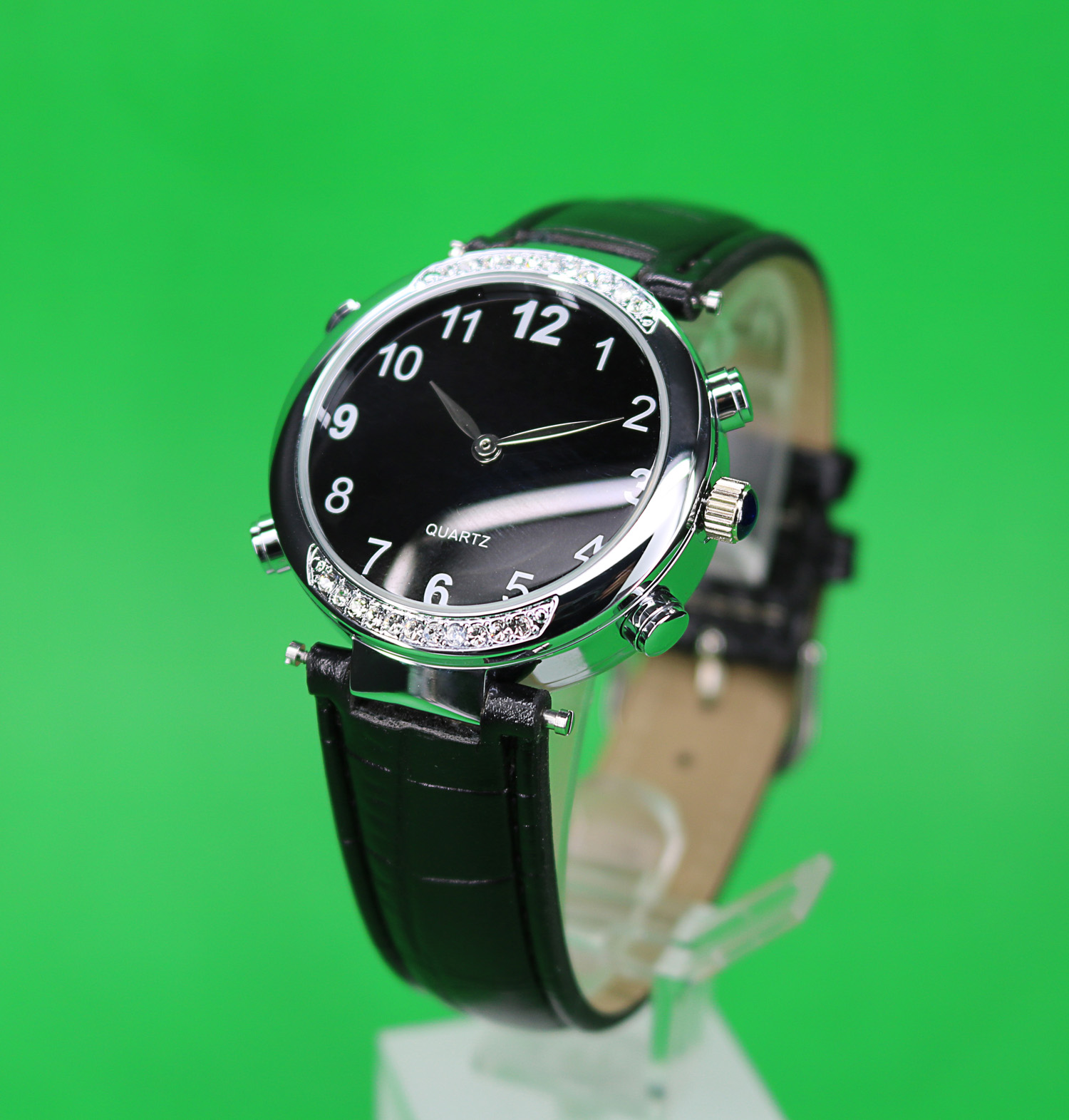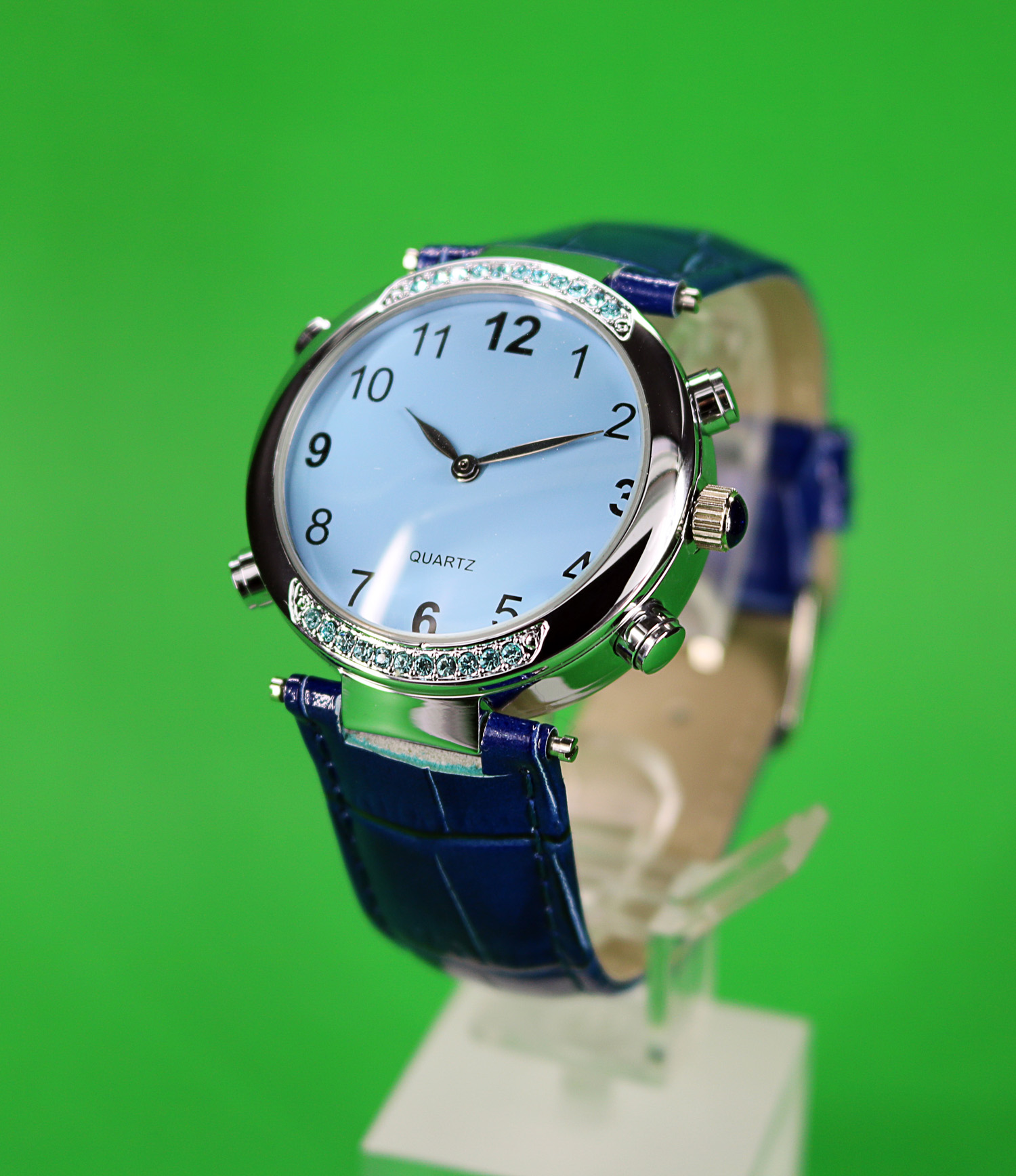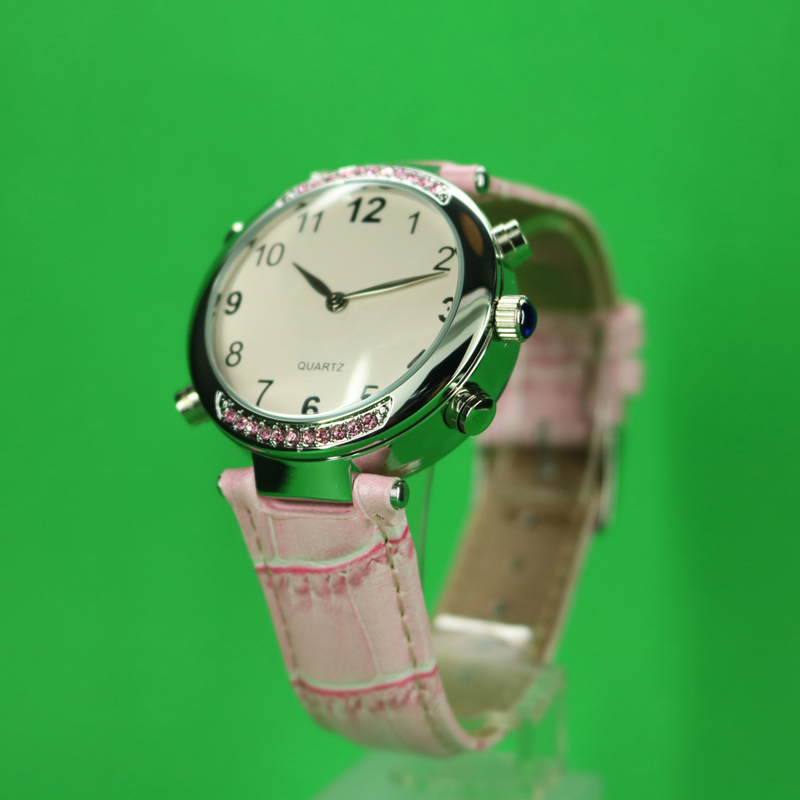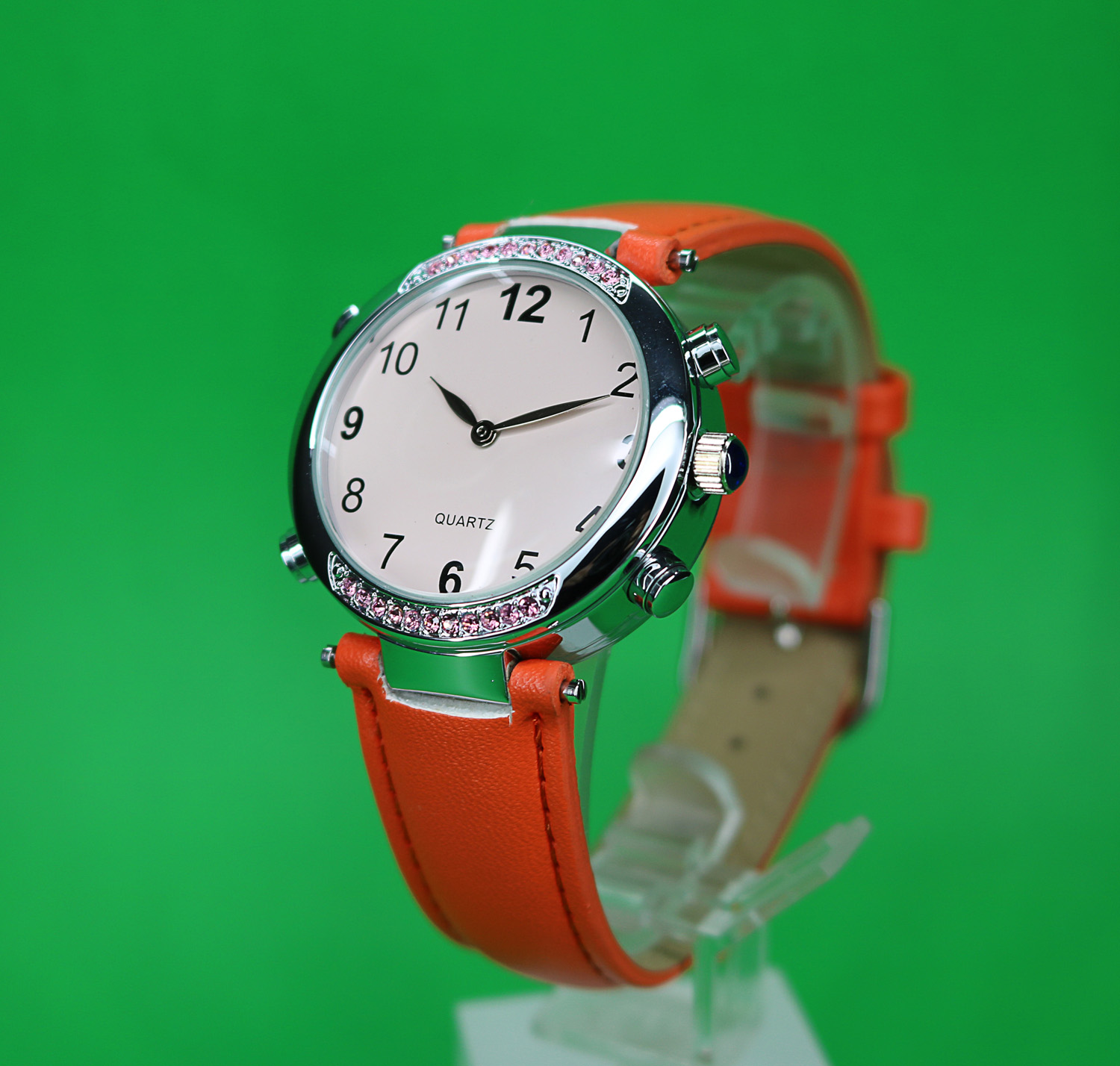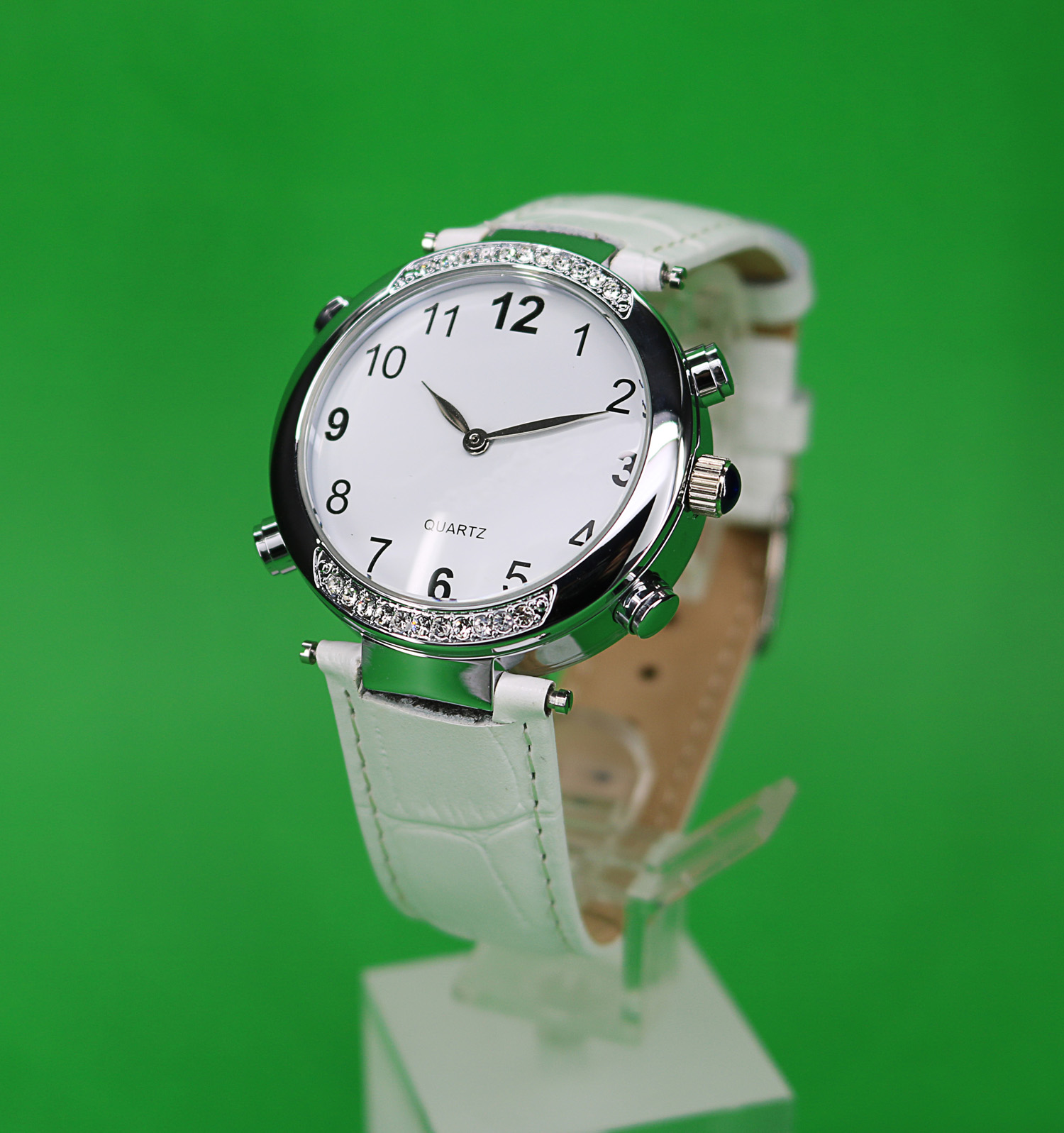 Specs:
► Rhinestone embedded on case, female preferred design
► High end sphercial watch lid glass assembled
► Time speaking, alarm and snooze function
► Japan quartz movement and battery
► Different watch dial color and watch bands for choice
► Band easy-to-change design
2. Talking watch HV-QV(9989)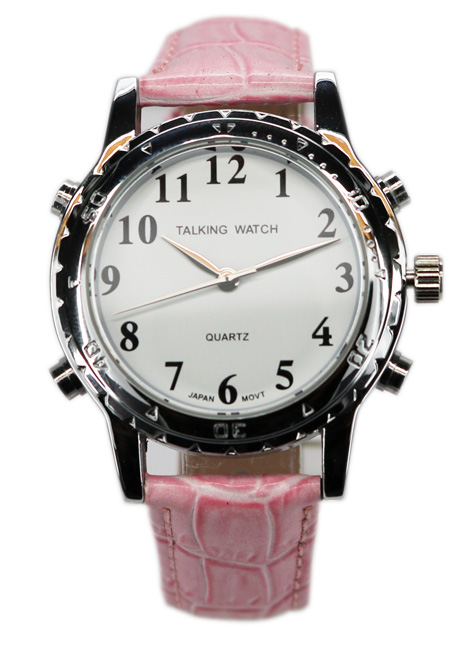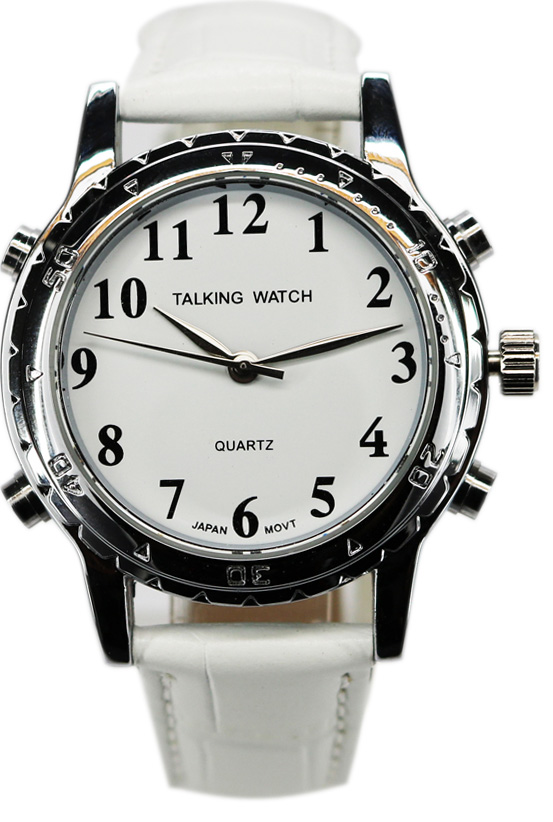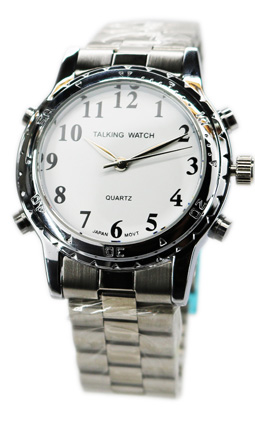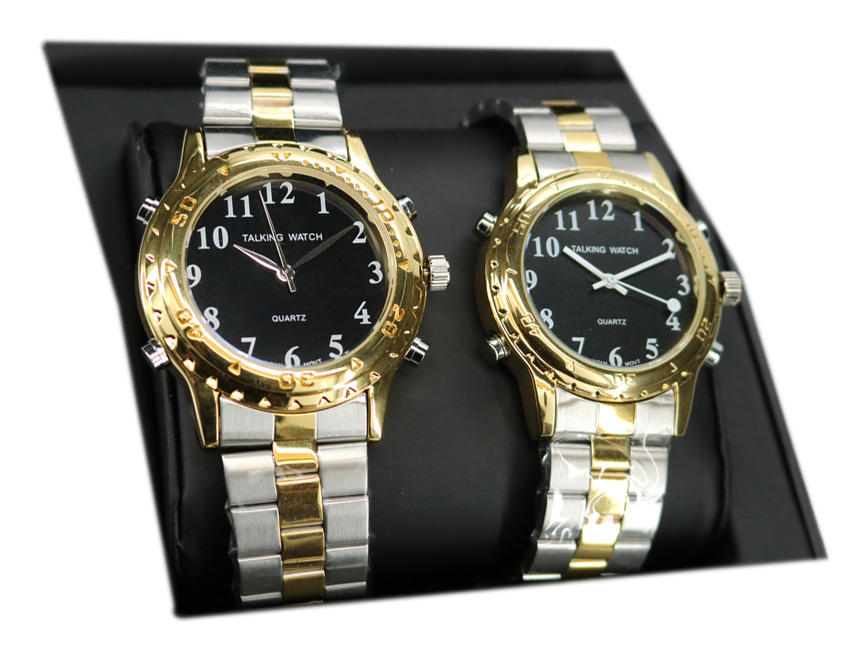 Specs:
► Time speaking, alarm and snooze function
► Japan quartz movement and battery
► Different watch dial color and watch bands for choice
► Male and female type available
► Specially processed solid steel hands
3. Economic talking watch HV-QB(5831)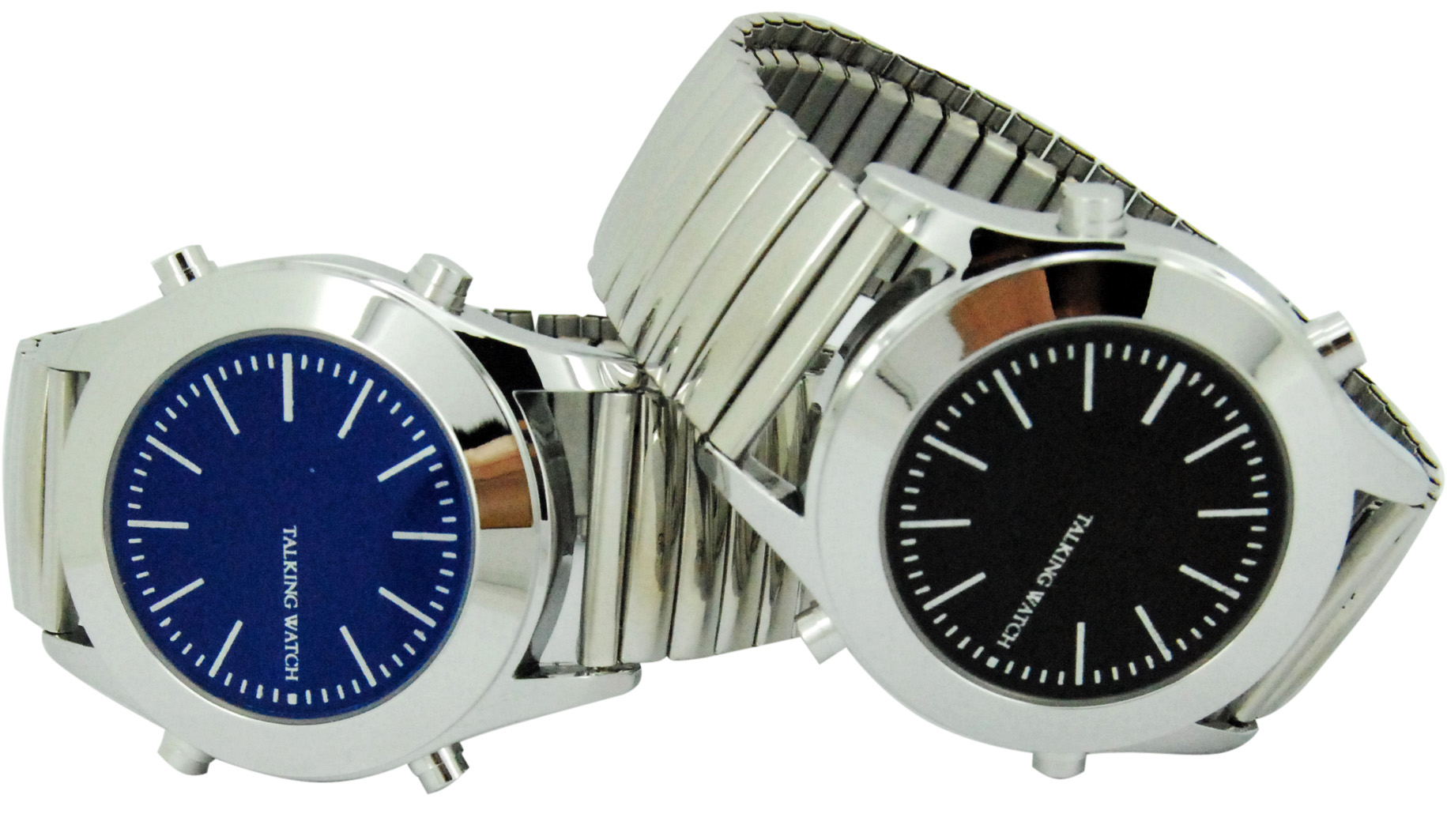 Specs:
► Time speaking, alarm and snooze function
► Japan quartz movement and battery
► Different watch dial color and watch bands for choice
► No digit number, fashion and elegant
► Alloy watch case